Fiera di Bergamo,
Event Dates: 04/09/2024 to 04/11/2024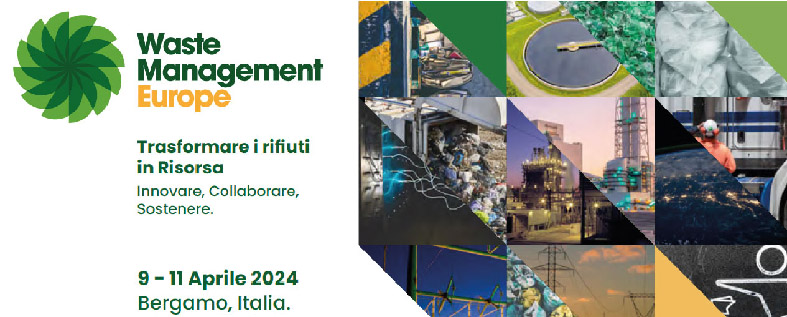 The Waste Management Europe Conference & Exhibition is returning for its third edition in Bergamo from April 9th to 11th, 2024. Today, it is welcoming an increasingly large number of companies and international participants who wish to get involved in the ecological transition and the environmental sustainability industry.
The 2024 edition is focusing on the theme "Transforming Waste into Resource - Innovate, Collaborate and Sustain", and is representing an excellent opportunity for operators in the sector to connect with professionals from across the the environment community, seize networking and business opportunities, gain invaluable insights from thought leaders and explore the latest innovations and products driving the creation of an inclusive, future-proofed environmental system.
Industry experts interested in participating as speakers can send their application until next January 15th. The interventions must focus on: improvement of environmental sustainability; climate change; improved resource conservation; increased economic benefits; laws and regulations; raising awareness of public perception.
A.I.F.M. is among the media partners of the event and will be present with an exhibition space.
Programme