IVS - Industrial Valve Summit
Bergamo Exhibition Centre,
Event Dates: 05/15/2024 to 05/16/2024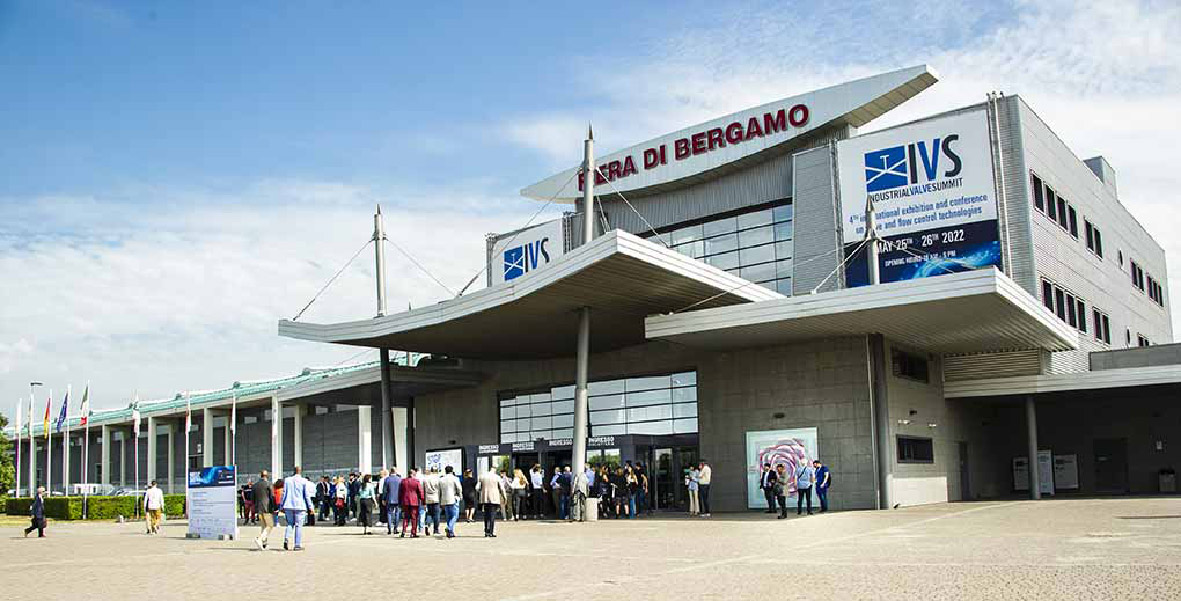 Industrial Valve Summit  is the leading international event for the Oil&Gas valve technologies and flow control solutions.
A real Information Hub, where you can keep up-to-date with market trends, meet the global key-players, the manufacturing excellence and look for the latest technology innovations.
Thanks to the combination of high-quality exhibitors and highly focused conferences IVS offers the best opportunities to grow your business.
Reasons for choosing IVS 2024:
Meet buyers and suppliers interested in purchasing or providing the best valve technologies and flow control solutions
Discover the latest industry innovations and trends in valve design, as well as engineering, construction, operation and maintenance of industrial plants
Learn and share know-how and expertise with professionals and industry specialists
Present your company, products and services to an exclusive and targeted professional audience
Strengthen your company business image by exhibiting alongside the world's leading manufacturers
Get high-performance corporate visibility thanks to the IVS promotional activities
Call for Papers: submit your abstract
IVS Industrial Valve Summit Scientific Committee invites you to submit an abstract for IVS 2024 and share your knowledge, experience and ideas with your valve industry peers.
The deadline for abstracts submission is November 10th, 2023.
The best papers will be presented by the authors during the IVS conference and workshops.
​​​​​​​To submit your abstract and for further informations please contact segreteria@valvecampus.com
Programme